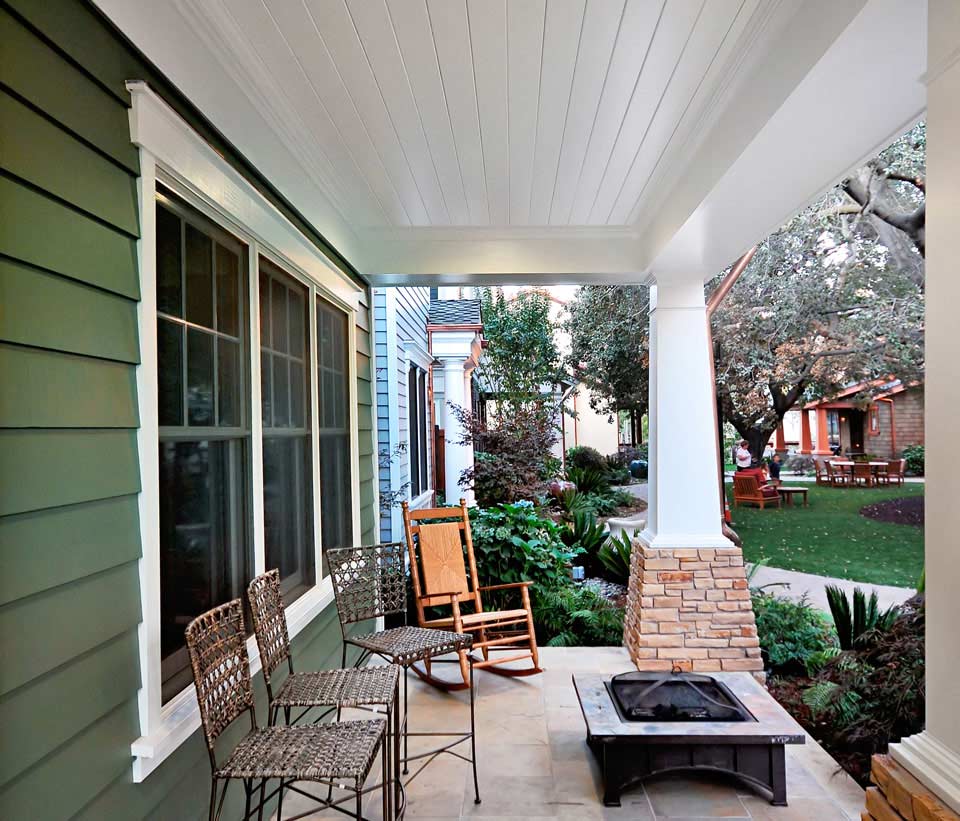 Protect and improve the exterior of your home with the right fascia products to suit your property's look and architectural style. Traditionally, fascia or fascia boards as they're often called, are the vertical boards located directly under your roof's edges, near the gutters. Their function is to protect the exterior of your home and prevent moisture and wetness from seeping in beneath your roofing. What products works best you're your house, whether that's redwood, whitewood, vinyl, or another option, is something we're more than happy to discuss with you.
Soffit, like fascia, is a building material that protects the exterior of your home. Whereas fascia refers to the vertical boards directly under the roof, soffits are the horizontal boards directly under your house's eaves i.e. any overhanging areas of your roof. There are an array of various soffit choices in various sizes and thickness to choose from including, interlocking designs, vinyl soffits, and various natural wood selections.
Soffit can also be used in a multitude of other ways like adding appeal to the ceiling of a gazebo, porch covering, or veranda. Have an inspired idea to do something different to that outdoor area of yours? Chat us up! We'll find a cost-effective solution for you.