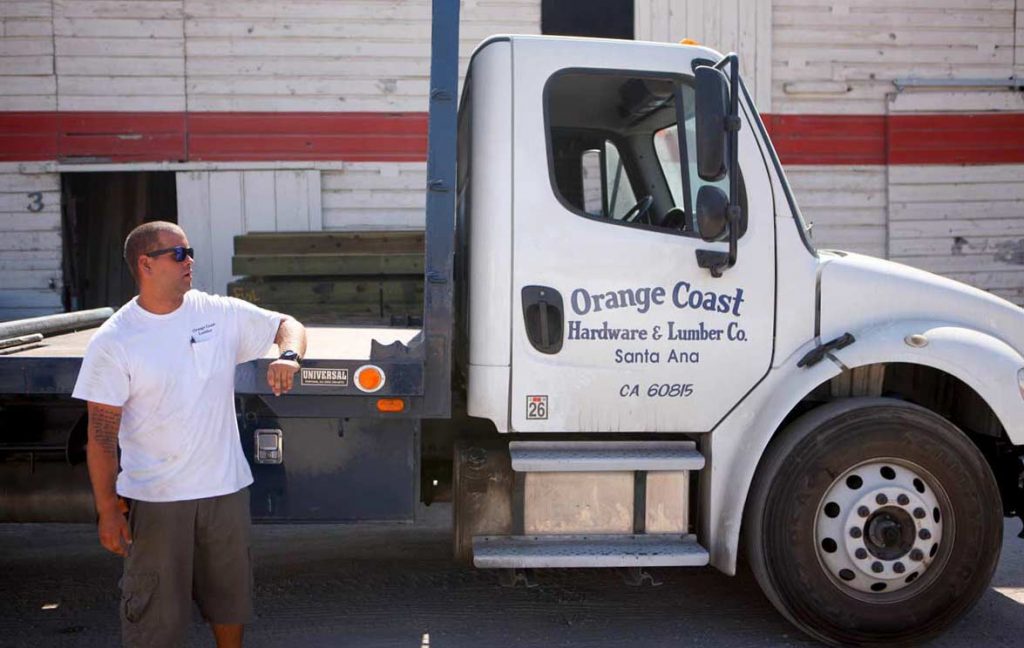 We try our best to answer most questions on this page. If you still have a question after reading this, you may contact us by clicking here.
Do you deliver?
Yes, we have two flatbed Ford F-Series trucks available for delivery.
Are you open to the public?
Yes we are, and we encourage you to come in today!
Do you cut lumber?
We certainly do! Please contact one of our salesmen to inquire about it. Click here to access our contact page.
Do you offer credit/open accounts?
Sure! Just call us at (714) 556-1774 and ask for Lori Marshall. She will tell you what is required to open an account with us. Click here to learn more.
Can I fax or e-mail a quote?
Yes, our fax number is (714) 556-4015 and to e-mail a quote, just send it to: orangecoastsales@oclumber.com